All Ice Cream at Maple View Country Store is hormone and antibiotic free!
Scenic views of open farmland, antique dairy collections, Holstein Cows and our fresh churned Southern Ice Cream.
Maple View Ice Cream located in the southern countryside of Hillsborough, North Carolina, has served thousands of people since opening its doors in 2001. Beginning with twelve flavors on opening day, our product line has now expanded to hundreds of delicious and unique ice cream creations. Twelve permanent flavors are accompanied by a plethora of seasonal delicacies and distinctive flavors that offer something for everyone. Autumn yields our famous NC Sweet Potato, Pumpkin Spice, Maple, Brown Sugar Bourbon, Black Walnut ice cream and Rum Raisin. Our holiday line includes Cinnamon, Eggnog, Fruit Cake, Dark Chocolate Peppermint, and Party Peppermint. Spring and summer yield a bounty of seasonal flavors made from fresh local fruits; blueberry, black berry, strawberry, raspberry ruffle ice cream and more. Indulge in the season with coconut lime, pina coloda, refreshing teaberry and delicious fresh sorbets.
At any given time there are over 20 different flavors of Maple View Ice Cream to choose from! In 2012, Maple View Ice Cream debuted our hand dipped frozen yogurt line. From Red Velvet to our Creamy Peanut Butter Sensation there is something for everyone! Maple View produces around 20 different yogurt delicacies. Come in and enjoy our rotating stock today! Our award winning yogurt is available year round with a larger selection available in the spring and summer.
The year round menu includes hand dipped ice cream, homemade waffle cones/waffle bowls, milkshakes, malts, floats, banana splits, two sizes of sundaes, and a variety of add on toppings. For your convenience, we offer a wide variety of pints and half gallons. In addition to vanilla, chocolate and strawberry, the parlor's favorite flavors include southern Butter Pecan, Honey Toasted Almond, Double Chocolate, Coffee, Cookies & Cream, Cookie Dough, Banana, Mint Chocolate Chip and who can forget our Tobacco Road Ice Cream Rivalry with Carolina Crunch and Devil's Delight! Additional monthly flavors may be viewed on our flavor page. Just remember- there are always surprise flavors in our dipping cases! Maple View Ice Cream also offers a No Sugar Added Flavor as well as sorbets. We carry a plethora of seasonal sorbets from orange, mango, red raspberry, pomegranate, ginger lemonade, watermelon, strawberry lemonade and more! Our sorbet flavors rotate. If you're looking for a specific Sorbet flavor feel free to contact us.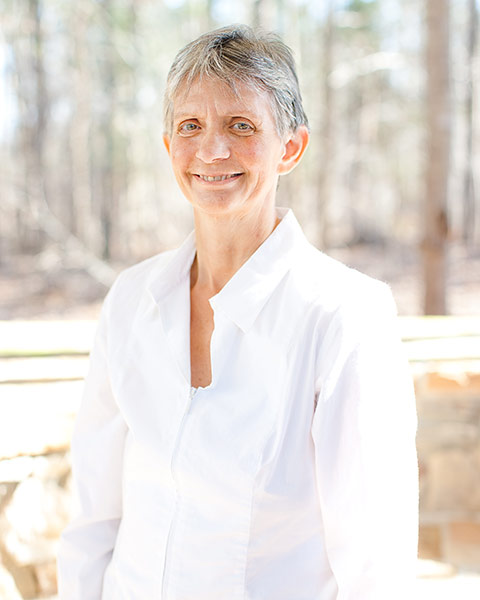 Muffin Brosig
Co-founder of Maple View Ice Cream
For special occasions, Maple View Ice Cream offers 3 sizes of ice cream cakes perfect for birthdays, retirement parties and family reunions. Cakes are made by special order, available with 3 day advanced notice. Call 919.960.5535 to place your cake order.
Our Country Store has many events scheduled throughout the year- including fundraisers for the American Cancer Society "Ice Cream for a Cure," United Way, Kids Path of Hospice, and special events scheduled for Dairy Month in June and National Ice Cream month in July. Check out our calendar of events and our social media pages for up to date information about our happenings.
Each September we celebrate with a family fun day; great live music, educational activities for kids, informational booths, local artisans and more!
History
In January 2001, Maple View Ice Cream opened its doors on New Year's Day. To this day, those doors remain open! The idea for making delicious homemade ice cream came from Robert Nutter, the founder of Maple View Farm, and his daughter, Muffin Nutter Brosig. With the success of bottling fresh Maple View Farm milk, Muffin and her father decided that the community would appreciate and enjoy fresh local ice cream. After going to ice cream school at Penn State, their dream became a reality. Muffin and her father believed that premium ice cream must be hand-crafted in smaller batches and made with the freshest cream and highest quality ingredients available. They decided to use as many local ingredients as possible, local berries, North Carolina pecans, Orange County honey and cream from the cows grazing in the pastures of Maple View Farm. Their delicious Maple View Ice Cream is true cow to cone. Their love for Maine, where the Nutter's originated from, also played a role in the development of their custom flavor, by paying homage to the south and north, they created flavors that are appealing to everyone. Muffin used only the best Maple Syrup from her beloved Maine to make the best bases for classic favorites such as Butter Pecan, and her special Maple Walnut recipe.
Maple View Ice Cream not only offers an exceptional award winning product, but a place to relax and take in the breathtaking views overlooking the farm from the front porch! Inside the store you will find many antiques paying homage to the early dairy industry. Our bottle collection show cases North Carolina's finest dairies as well as bottles from around the world. The evolution of the ice cream business is evident from our antique collection of ice cream containers, churns, scoops and more. Maple View Ice Cream is inspired by tradition, heritage and a reverent respect for farming. At the Country Store you will find not only quality Maple View Farm ice cream and milk, but local cheeses, eggs, local soap, North Carolina Pecans, local handcrafted crafts, delicious fudge and old fashioned candies.
Today, Robert Nutter, Allison Nichols-Clapper and Ross Poore proudly carry on the tradition of Maple View Ice Cream.
Awards
Burlington Times Best Ice Cream Finalist 2015
News of Orange County – Best Ice Cream 2015
Chapel Hill Magazine 2015 "Best Place to Indulge"
Chapel Hill Magazine 2015 "Best Frozen Treat"
Chapel Hill Magazine 2015 "Best Family Outing"
Chapel Hill Magazine 2015 "Best Frozen Yogurt"
Chapel Hill Magazine 2015 "Best Artesian Product"
Robert Nutter- Maple View Farm Ice Cream 2015 Business Hall of Fame inductee
Burlington Times Best Ice Cream Finalist 2014
News of Orange County – Best Ice Cream 2014
Chapel Hill Magazine 2014 "Best Place to Indulge"
Chapel Hill Magazine 2014 "Best Frozen Treat"
Chapel Hill Magazine 2014 "Best Family Outing"
Chapel Hill Magazine 2012 "Best Frozen Yogurt"
Chapel Hill Magazine 2012 "Best Place to Indulge"
Yahoo.com "Best Ice Cream Spots in U.S. 2012" (click here to read!)
Top 12 Ice Cream Parlors Nationwide in Saveur Magazine
Rose Award 2012 "Best Ice Cream"
News of Orange County 2011 "Best Ice Cream"
Chapel Hill Magazine 2011 "Best Place to Indulge"
Rose Award 2011 "Best Ice Cream"
The Indy Award 2011 "Best Ice Cream"
Featured in:
Southern Living Magazine
Our State Magazine
Wrightsville Magazine
Farm Bureau Magazine
Saveur Magazine
Fundraising
We are happy to assist with many local fundraising events such as Orange County Relay for Life, UNC Dance Marathon etc.
Donation requests should be put in writing on organizational letterhead and mailed to us at least 3-4 weeks in advance of your event.
Be sure to include details of the event, anticipated attendance/participants as well as contact person's name and address (we will try to mail out prize certificates when possible.) and telephone number. Please note that we are unable to review late requests.
Send requests to us at:
Maple View Ice Cream
Promotions Department
6900 Rocky Ridge Road
Hillsborough, N.C. 27278